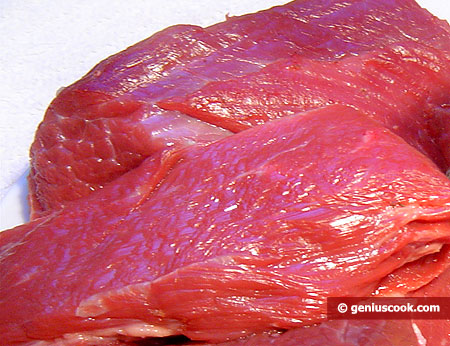 Meat Helps Maintain Physical Activity
Japan is renowned as the country of long-livers. Many people choose to follow the Japanese diet containing plenty of sea food. And that's a good idea. But having a long life is not the complete answer. How can an elderly man escape becoming a burden on his relatives? Japanese doctors are concerned over this problem. The reason is that most Japanese people are unable to care for themselves and do the daily round without assistance for last 5-7 years of their lives.
Doctor Nakamura and her colleagues from Kyoto University conducted a study targeted at making up a diet for middle aged people that will enhance their ability of caring for themselves and leading an active life at an old age. Within the research Nakamura studied health indicators and meals of nearly 2,300 men for many years. She assessed the balance of fish, seafood, eggs and meat in their food.
The result of the research made evident the fact that middle aged people who eat meat at least two times a week are able to care for themselves better than those who do not eat meat at all. The group of scientists that worked under Nakamura suggest that eating lean meat in moderation helps aged people maintain muscle mass due to the body getting more proteins. It is conducive to maintaining all the physical functions of the body.
https://geniuscook.com/wp-content/uploads/2009/10/Meat.jpg
346
450
Elena and Alfredo
https://geniuscook.com/wp-content/uploads/2014/02/gc-logo2.png
Elena and Alfredo
2009-10-05 04:32:18
2009-10-05 04:32:18
Meat Helps Maintain Physical Activity