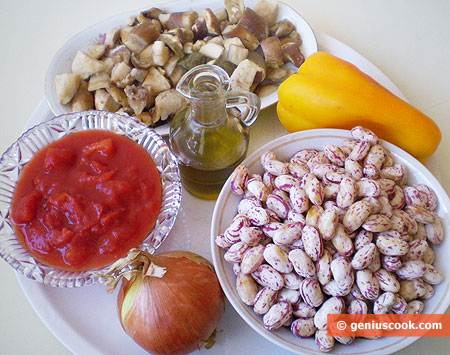 Making Kidney Beans with Mushrooms
Mushrooms are a common ingredient of Italian dishes. A kidney bean with porcini mushrooms (the Italian name for cep) is a customary central Italian dish. The Italian porcini that grow in clean piedmont forests are considered to be one of the best in the world. They are characterized by a strong distinguishing smell.
Ingredient for Kidney Beans with Mushrooms
0.8 lb kidney beans
0.4 lb porcini or cep mushrooms
1 sweet pepper
0.4 lb tomato pieces
1 onion
olive oil, pepper, salt
Recipe for Kidney Beans with Mushrooms
Put kidney beans in water overnight, then boil until it's soft.
Pour some oil into a deep stewing pan and fry onion and sweet pepper.
Then put in tomatoes and mushrooms. Simmer for about 10 minutes.
Put in the boiled kidney beans and simmer for another 10 minutes. Salt, pepper to taste.