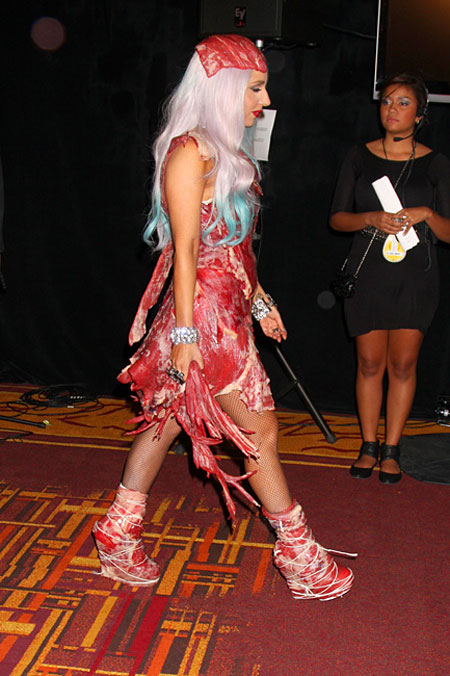 Lady Gaga Dressed in Raw Meat
Pop-star Lady Gaga turned up at the MTV 2010 in Los Angeles dressed in the most outrageous attire any star has ever worn before. Her dress was made from raw meat, she wore a piece of meat on her head instead of a hat, and had raw meat wrapped around her feet for shoes.
Designer Franc Fernandez didn't let on the secrets of making this dress, just said that it was made from pieces of cheap beef.