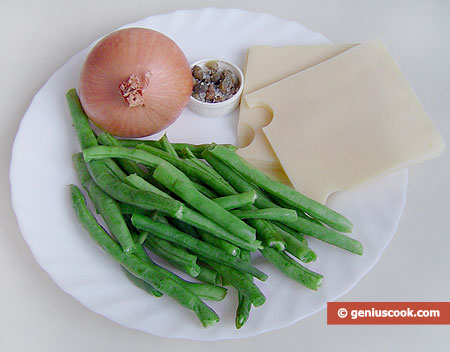 Yardlong bean soup with cheese is an easy and quick dish to cook. It has a pleasant and delicate taste. A spoon of salty capers added when it is nearly ready gives the soup a distinguishing touch. This soup will fit into any diet because yardlong beans contain a complex of microelements which helps normalize metabolism. You can give this simple and tasty soup to children as well.
Ingredients for Cheese Soup with Yardlong Beans
0.7-0.9 lb/ 300-400 g yardlong beans
0.2-0.3 lb/ 100-150 g soft melted cheese (cheese for toasts will do fine)
1 bulb onion
1 tablespoon capers
3-4 tablespoon olive oil
salt
Cooking Instructions
Pour olive oil into a thick bottomed pan and fry chopped onion until golden.
Then add cut-up yardlong beans and simmer them with onion for about 5 minutes.
Pour in 2 pt/ 34 fl oz water, cover and cook for about 10-15 minutes.
When the yardlong beans are soft, add shredded capers and cheese.
Stir regularly until the cheese melts down. Salt to taste and turn the heat off.
Serve the soup hot with dry bread.