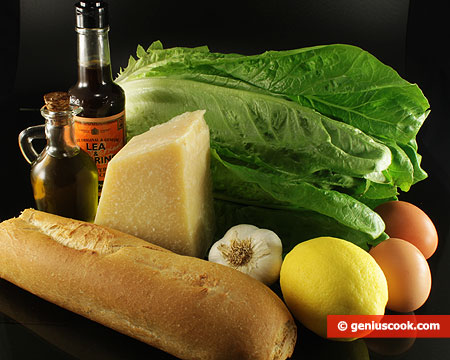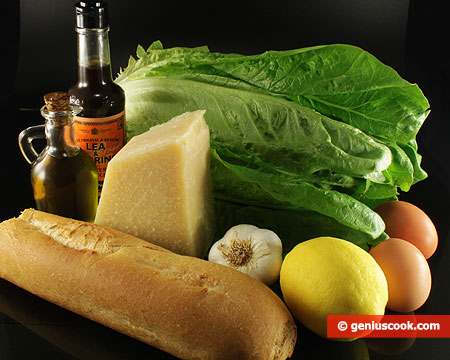 The History of Caesar's Salad
The renowned and very popular Caesar's salad was invented by Italian emigrant Cesare Cardini. He kept a restaurant and a hotel in the small Mexican town Tijuana situated on the boundary with the USA to avoid the Prohibition. One day a great company of actors from Hollywood arrived at his place, wishing to get a good drink and something to nibble on. Drinks there were plenty, but heavy rains had interfered with the supply of food. Cesare was confused because he didn't know what to feed his visitors with. He went to the kitchen in a panic to see what he had and found only leaf lettuce. And it must be mentioned that at that time Americans did not look on leaf lettuce as proper food. They only garnished some dishes with it. But Cesare understood quickly that lettuce in combination with eggs and bread would make an edible and quite nourishing dish.
He rounded up everything he could find and came up with a masterpiece. The visitors were delighted. The story has it that people came over from America to his place especially to eat this salad. The classical recipe of this salad has no chicken, shrimps or fish. Its different variations were invented later enriching the recipe. Now you can try to make it according to your taste, mood and desire.
The first variant of the salad included lettuce Romano leaves which were not torn up but served whole with everything placed on them. The salad was eaten with hands. Later they began to tear lettuce leaves up and eat the salad with a fork. The salad also contained soft eggs boiled for about a minute and some olive oil steeped with garlic. It is a customary thing in the Italian cuisine to infuse good extra virgin olive oil with various flavorful herbs, garlic or spicy peppers. Some dried bread was in that salad too, Cesare made it himself from stale white bread which he cut into cubes, sprinkled with the garlic-infused olive oil and dried until they acquired a t. And certainly the Italian found his favorite Parmesan cheese in his kitchen. The Italian cuisine is inconceivable without Parmesan. So, there was grated Parmesan in that salad. Black pepper, lemon juice and a few drops of Worcester (Worcestershire) sauce were added to give it a special zest.
Nowadays many restaurants are proud to have Caesar's in the menu. They add grilled chicken breasts, shrimps, lobsters, anchovies and even mushrooms. The salad should be eaten as soon as it is ready before lettuce leaves exude much juice soaking the dry bread. This salad is very tasty, nourishing, and wholesome.
https://geniuscook.com/wp-content/uploads/2010/03/Ingredients-for-Caesar's-Salad.jpg
360
450
Elena and Alfredo
https://geniuscook.com/wp-content/uploads/2014/02/gc-logo2.png
Elena and Alfredo
2010-03-18 05:11:02
2010-03-18 05:11:02
The History of Caesar's Salad