The Food Hygiene Rules for a Commercial Kitchen
When it comes to running a commercial kitchen, there is a lot to consider. From ensuring the food is the highest quality to hiring a team that knows how to deliver the highest standards of customer service, there are many elements that make an eatery successful.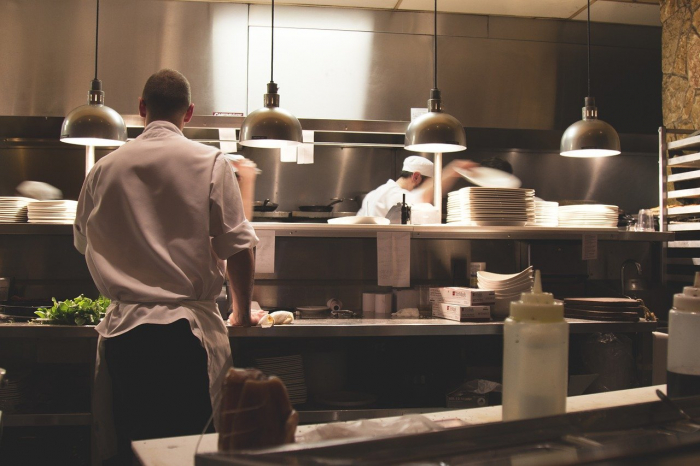 However, delicious dishes and polite waiting staff mean nothing if the food hygiene standards aren't up to scratch. There are several reasons why anyone overseeing a commercial kitchen should make food hygiene a top priority. Here's a look at those reasons and what you can do to make sure you're following the rules.
Why food hygiene is important
Before we look at the actions to take to keep on top of food hygiene, it's important to know why having high standards of food safety and hygiene is important.
The main reason for focussing on this so intensely is to keep customers safe. Kitchens are primed for the spread of germs and bacteria and if standards slip, diners can end up with food poisoning or food-related illnesses such as listeria or salmonella.
The food hygiene ratings system is designed to make sure that every food outlet in the country is serving safe food for customers. From takeaways to fine dining establishments, inspectors run checks on all places that serve food.
As well as being damaging to customer health, a case of food poisoning – or even a few instances where customers are ill because of the food they've eaten – can lead to a dent in your reputation.
Even renowned chefs with a global following have been known to fall foul of hygiene issues, leading to patrons becoming sick. Heston Blumenthal's Fat Duck restaurant in Berkshire was at the centre of a norovirus outbreak in 2009, revealing that poor food safety standards can impact any eatery.
So, it's crucial that standards are met, and that any owner of a commercial kitchen must ensure that these standards are maintained. But how can this be done?
Keep it clean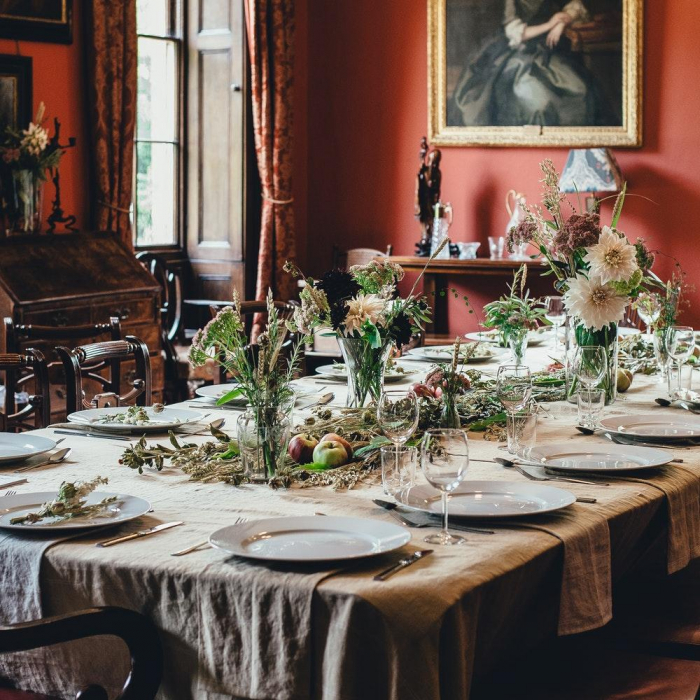 Regular cleaning of food preparation surfaces and areas where food is served should be a top priority. Any spills or stains should be cleared as soon as possible, while all surfaces, whether there's food on them or not, should be wiped down using robust multi-purpose cleaners during the food prep and cooking processes, as well as at the end of the day.
There should also be a deep clean of the premises at least once a week, where floors, surfaces, tables, cooking appliances, and seating areas are all thoroughly disinfected.
Storage solutions
As well as having clean surfaces, how food is stored is also crucial to keeping up with food prep standards. Safe storage includes ensuring food is thoroughly cooked before storing it in the fridge. If it can't be kept cool or warm, you will need to throw the food away.
Don't store food in the fridge for more than a week and, unless the food is dry, you will need to make sure you have somewhere suitable to store it. When storing anything raw that could be easily exposed to bacteria, such as meat, always cover it with cling film.
Finally, keep on top of use-by dates. Create a system so that the things to use first are always at the front and allot times to double-check what's in stock so that you know what could be going out of date next.
Careful food prep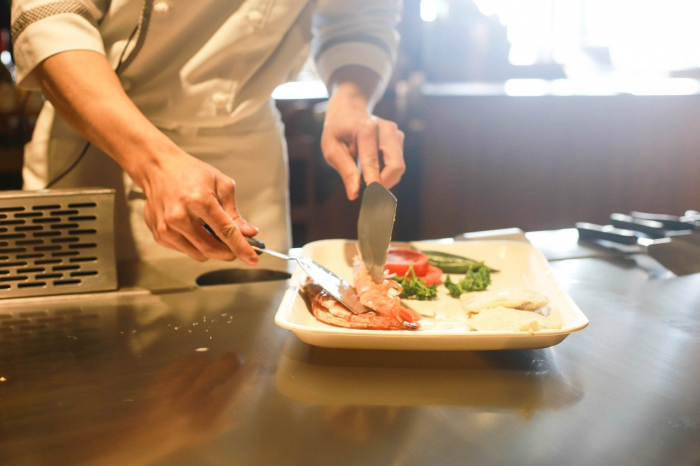 You will already have a clean surface to work on, but there are other steps to take to ensure food is safely prepared. Start by thoroughly washing all fruit and veg that you'll need. You'll also need to have separate chopping boards for fruit and vegetables, and keep meat to one board, fish to another, and eggs and poultry on their own boards too.
One way to keep these food types separate is to have colour-coded chopping boards, but if that's not possible, always ensure the boards are washed in warm, soapy water before you use them and wash them between uses too.
Double-check the food you're buying is of the highest quality. For instance, meat and poultry should be from suppliers that don't use antibiotics on their animals.
Other tips
Use a food thermometer to check food is cooked thoroughly
Make sure you fully defrost food before cooking
Create a system in your kitchen to avoid cross-contamination
Book in allotted times to check the fridge and freezer storage and cleanliness levels