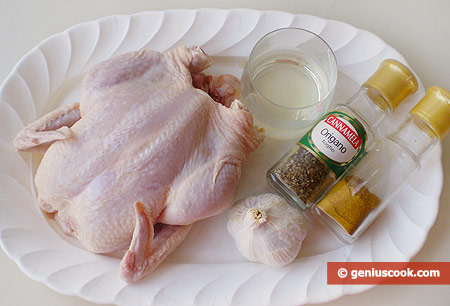 Enjoy a Grilled Chicken with Curry, Oregano and Garlic
A grilled chicken makes a tasty and nourishing dish and an excellent dinner or supper. A careful choice of spices in this recipe will make it especially flavorful and mouth-watering.
Ingredient for Grilled Chicken
1 chicken
1 tablespoon curry
1 tablespoon oregano
4 garlic cloves
1 glass white wine
salt
Recipe for Grilled Chicken
Mix oregano, curry, salt and garlic mashed with a press. Pour the mixture over with wine.
Wash the chicken, gut it and put it in the mixture.
Pierce the carcass with a knife in several places for a better result and leave it to soak for 2 hours.
Cut the chicken along the spine.
Place on a pre-heated grill and bake until ready, for about 40-50 minutes.