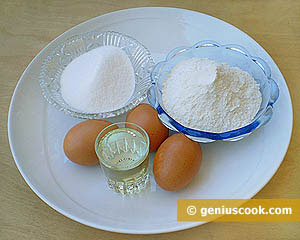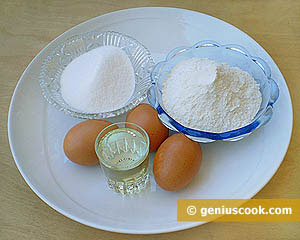 Try this recipe for doughnuts. When we were kids we ate them up right out of the frying pan. Most kids just love soft and tender doughnuts. This yummy dessert is so easy to make. Doughnuts will enhance your breakfast or dinner and you can send your kids to school with them or grab some going to work to have a snack at break-time. You can serve doughnuts with coffee, tea, hot chocolate or eat them with milk, jams or cream. They are tasty with just about anything.
Ingredients for Doughnuts
2 cups (500 g) flour 30 g yeast 3 eggs 2/3 cup (150 ml) milk 3-4 tablespoons sugar Vanilla to taste Salt to taste Sugar powder Vegetable oil for frying
Recipe for Doughnuts
Put the flour in a bowl and make a hollow in the centre of the mould.
Mix yeast with warm milk.
In the hollow, place eggs, milk, sugar, vanilla, a little salt and mixed yeast.
Knead the dough by hand mixing the ingredients well.
Knead until the dough is no longer sticky.
The dough should be soft and pliable. Add extra milk and flour if needed.
Then, form the dough into a ball, put it under the bowl and cover with kitchen towel. Let stand for about 1 hour.
When the dough doubles in size, put it on the flour-dusted working surface.
Punch down well and then roll out into about 1/2 (1.5 cm) inch thick layer.
Use a glass or a large pastry cutter to cut out doughnuts.
Then use a small pastry cutter to cut out their centers.
Combine leftover dough and roll out to make more doughnuts.
Heat the oil in a thick-bottomed saucepan or in a deep frying pan.
Use enough oil that doughnuts can float freely.
Drop 3-4 doughnuts at a time.
Fry over medium heat on both sides until golden for 1-2 minutes.
Take out with a skimmer and put into a bowl lined with paper towels to remove excessive oil.
Let cool a little, dust with sugar powder and serve.
https://geniuscook.com/wp-content/uploads/2009/01/flour-eggs-sugar.jpg
240
300
Elena and Alfredo
https://geniuscook.com/wp-content/uploads/2014/02/gc-logo2.png
Elena and Alfredo
2008-06-25 14:32:19
2014-01-27 13:40:21
Doughnuts