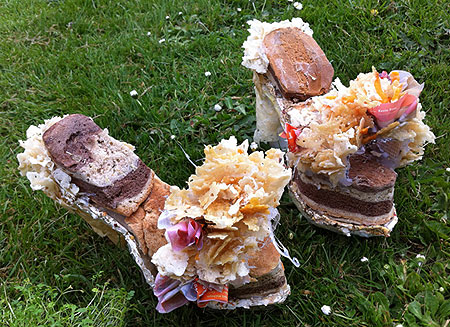 Cheese is no longer just food – it has become part of the fashion world. A group of students from Bath Spa University, England, worked out a line of footwear literally made from cheese. The production of this unusual footwear was commissioned by cheese manufacturers for the Royal Bath and West Show.
A fairy-tale collection of tasty shoes is made from West Country cheddar and bread and coated on top with melted cheese.
Bath Spa University also came up with other accessories like cheese hats, belts and ties.
All these things are naturally unwearable. They can be only marveled at and eaten.