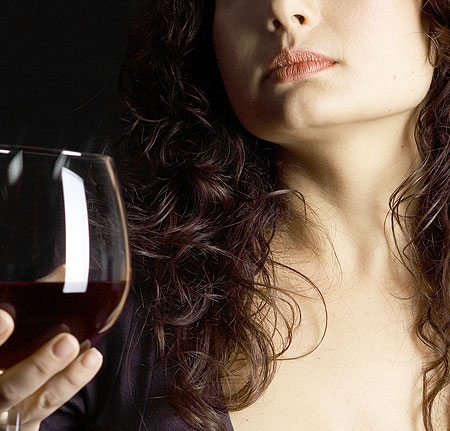 Alcohol Helps Women Lose Weight
This new research does not mean to encourage mass alcoholism at all. The article is intended for people who understand that the key to correct alcohol drinking lies, first and foremost, in continence.
Moderate intake of alcohol helps middle-aged women with loss of excessive weight. A new research conducted by scientists from the USA found that women aged 40 and over who drink alcohol in moderate quantities have lower weight. The risk of obesity and excessive weight for them is lower in comparison to their abstaining colleagues – this was the conclusion of the researchers from the Harvard School of Public Health in Boston, Massachusetts. Their study appeared in the latest issue of the Archives of Internal Medicine published in the Internet.
The research that had been conducted for 13 years involved more than 19 thousand women aged 39 years and older. During this period it was established that women who drank 0.04-0.09 pt alcohol a day had lower weight than women who didn't drink alcohol at all by 30 %. They also had less risk of gaining excessive weight, developing obesity, cardiovascular diseases, cancer and diabetes.
All the same the authors pointed out that, considering the potential medical and psychological problems related to alcohol taking, they recommend each woman to decide for herself what is admissible for her. They also claimed that further research is needed to find out more about the biological mechanisms of the role alcohol plays in the energy metabolism and whether physiological and genetic factors participate in this process.
https://geniuscook.com/wp-content/uploads/2010/03/Woman-and-Wine.jpg
431
450
Elena and Alfredo
https://geniuscook.com/wp-content/uploads/2014/02/gc-logo2.png
Elena and Alfredo
2010-03-14 17:13:27
2011-06-18 18:29:55
Alcohol Helps Women Lose Weight