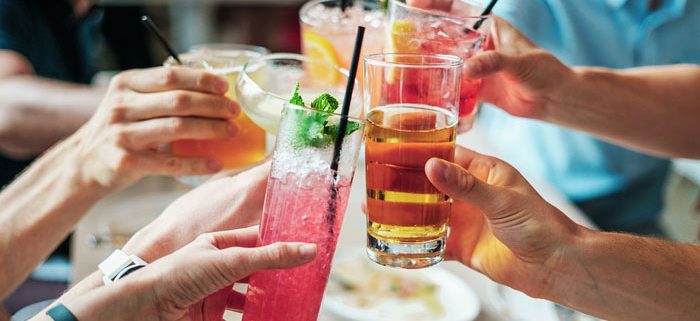 7 Must-Try Christmas Cocktail Recipes
With the holidays right around the corner, now is the perfect time to spice up your drink menu. We have seven must-try Christmas cocktails that are sure to bring your guests some holiday cheer.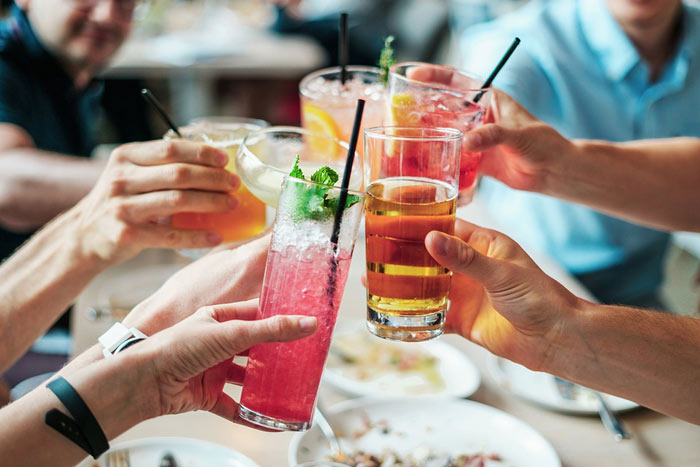 At McDonald Paper & Restaurant Supplies, you'll find everything you need to make your Christmas cocktails a success.
Basic Must-Have Supplies
Cocktail mixer
Christmas mood
Whether you're hosting a holiday event or just want to celebrate the season with a seasonal drink menu, these cocktail recipes will add some Christmas flair to your menu.
7 Must-Try Christmas Cocktails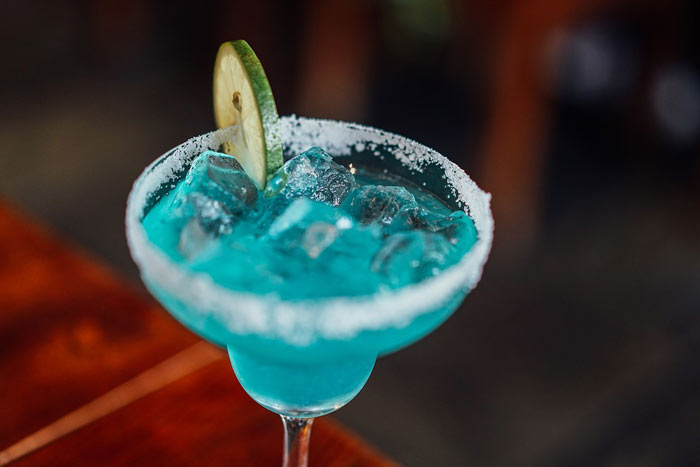 From martinis to margaritas and festive classic cocktails, these seven Christmas cocktail recipes are sure to put your customers in the holiday spirit.
1. Christmas Mule
The Christmas Mule is a warm take on the Moscow Mule. This festive vodka cocktail features flavors of pear, ginger and cinnamon.
Pear-flavored vodka pairs with warm ginger beer before being finished with a single cinnamon stick. The cinnamon is more than just a garnish – it infuses the cocktail with its warm, spicy flavor.
Don't be intimidated by the extra step of warming the beer. It takes just a few minutes to get this warm cocktail from behind the bar to your customer's hands.
2. Mulled Wine
A classic holiday drink that you can make in big batches for easy serving to patrons. Easy to make and exploding with flavor, mulled wine requires just a few ingredients:
Red wine
Orange slices
Honey
Spices (cinnamon, star anise and cloves)
Brandy
The wine only needs to simmer for 10 minutes. Dry wines work best for this recipe, which adds a little sweetness with honey.
If you're hosting a Christmas event and the weather outside is frightful, serving up this hot cocktail will keep your customers feeling cozy.
3. White Chocolate Peppermint Martini
The White Chocolate Peppermint Martini is a sweet and creamy cocktail with a refreshing peppermint twist. Martini glasses are rimmed with white chocolate syrup and dipped into crushed candy canes. Peppermint schnapps pairs with half and half, crème de cacao, white chocolate liqueur and vanilla vodka.
The festive twist on this classic cocktail is just as beautiful as it is delicious, making it a feast for both the eyes and mouth.
4. Cherry Almond Cocktail
Cherry and almond marry in this unique cocktail that's quick and easy to make. Perfect for a busy Friday or Saturday night, this Cherry Almond Cocktail recipe calls for just a handful of ingredients:
Cherry brandy
Amaretto
Half and half
Cherries for garnish
Poured over ice, this refreshing cocktail pairs two flavors that you don't normally see during the holidays. Chocolate covered cherries make a great garnish for this drink and add a little something extra to the presentation.
5. Cranberry Mojitos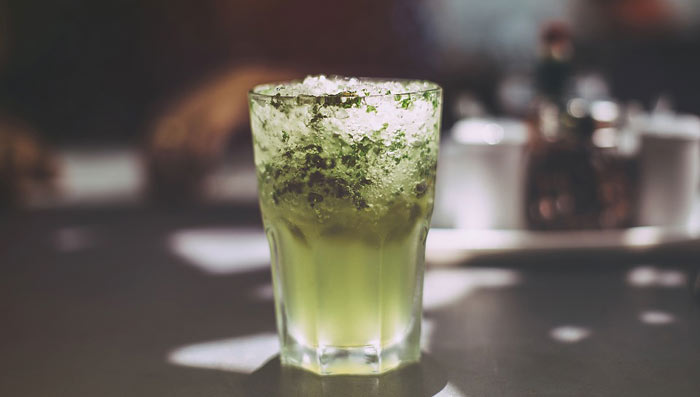 The Cranberry Mojitos recipe puts a holiday twist on the classic mojito recipe. Add cranberry juice and honey to seltzer water, rum, mint, ice and lime juice.
Finish with fresh lime slices and cranberries for a festive presentation. Pour over ice and fresh mint leaves.
6. Santa Clausmopolitans
Trade in your classic Cosmopolitan recipe for this holiday-themed cocktail. Santa Clausmopolitans combine vodka, triple sec, cranberry juice, fresh lime juice and fresh cranberries. Glasses are rimmed with fresh lime juice and white sanding sugar. Fresh cranberries add to the presentation.
7. White Christmas Margaritas
Put a festive twist on your classic margarita offering. The White Christmas Margarita combines coconut milk, triple sec, tequila, lime juice and ice for a refreshingly cool and tropical holiday drink.
Add fresh mint, a lime slice and cranberries for garnish. Glasses are rimmed with fresh lime juice and sanding sugar for a sweet finish.
https://geniuscook.com/wp-content/uploads/2018/12/drink-cocktail-beverage-alcohol-gc-cook-bar-party-1.jpg
467
700
Elena and Alfredo
https://geniuscook.com/wp-content/uploads/2014/02/gc-logo2.png
Elena and Alfredo
2018-12-27 18:23:24
2018-12-27 18:23:24
7 Must-Try Christmas Cocktail Recipes