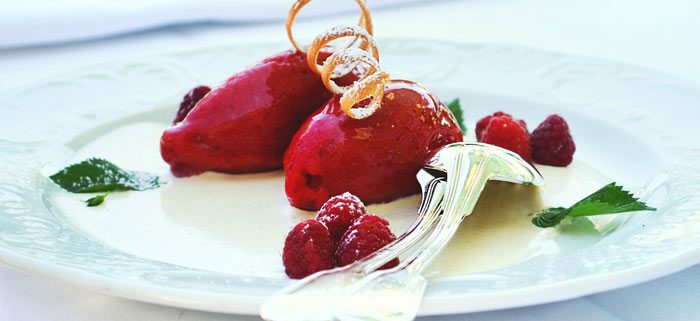 5 Simple Desserts That Will Satisfy Your Cravings
In the mood for something sweet, but no time to spare? Desserts are a yummy and indulgent treat, loved by all. There is not much that can beat the delightfulness of a well-made dessert. The simpler they are to create, the sooner you will be enjoying that delicious treat.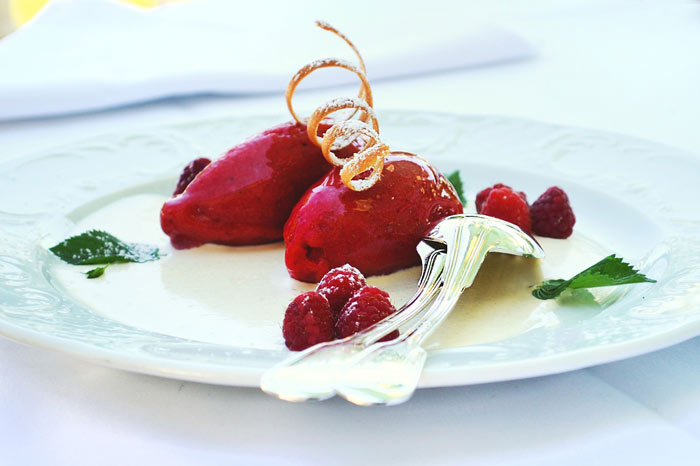 These simple desserts are sure to satisfy all your cravings, whether sweet, salty or both!
1. Sorbet
You will certainly be surprised at how simple and easy to make sorbets are. Sorbets need only two ingredients! Fruit (or fruit juice) and sugar. They are tasty and always refreshing. Choose any fruit that's in season. mango sorbet, a summertime favorite, is a sweet, yet tangy choice! To make a sorbet you will puree the fruit or juice with sugar until it is the correct consistency. The sugar not only sweetens it, it also helps with the texture when it freezes. Take the puree and place it in the freezer. In a few hours, you and your friends will be dipping out delicious sorbet.
2. Peanut Butter Freezer Grapes
What? You've never frozen grapes before. You have no idea what you've been missing! Frozen grapes are a simple and nutritious treat, all on their own. But, let's take the dessert game to the next level! Adding peanut butter to this concoction will have you addicted in no time at all. Think frozen peanut butter and jelly, only better. Take your grapes and wash and dry them. Next, place in the freezer for a few minutes to firm up. Then melt some peanut butter and drizzle over your frozen grapes, return the pan of peanut butter-covered grapes to the freezer until they firm up. Once frozen completely, place in a sealed container or eat immediately.
3. Fairy Bread Roll-Ups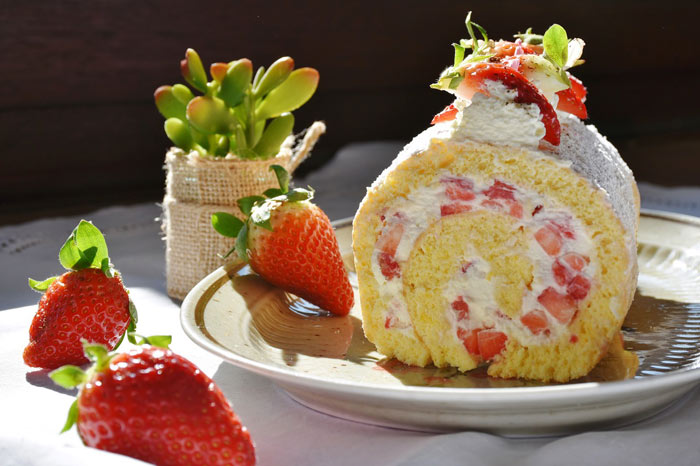 These are simple and yummy made with three simple ingredients that you most likely have in your pantry already. Take ordinary sliced bread, and smother with cream cheese. Top it all off with sprinkles of your choice and roll each one up. These are easy enough anyone can make them. Perfect for last minutes desserts, after-school snacks or late night cravings! They look fancy and taste amazing!
4. Hot Cheese Rolls
These are simple and will satisfy your salty dessert cravings. With only two ingredients and 30 seconds in the microwave, you will find yourself making these regularly. Take a flour tortilla shell and place one mozzarella string cheese stick in the center of it. Roll the cheese up in the shell tucking the ends in to make a tight cheese roll. After thirty seconds in the microwave, you will have a delicious, gooey and cheesy dessert with only minimal effort.
5. Berries and Cream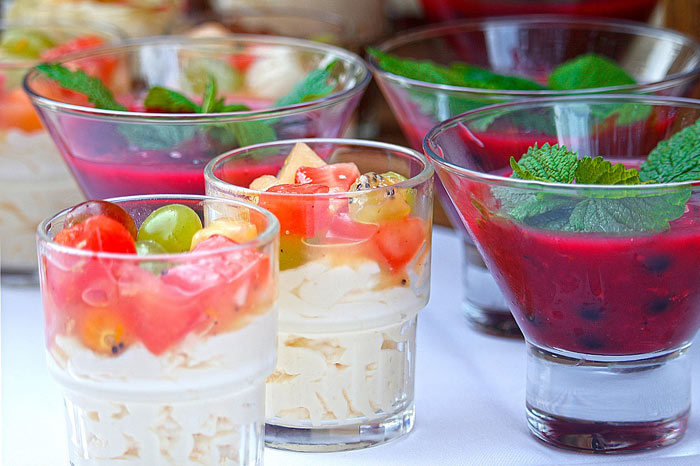 Need a dessert that's simple and just a tad sweet? Berries and cream are just the dish! Use berries that are in season: strawberries, blueberries, and raspberries are all great choices. The other ingredient needed is a whipped cream or topping. For a healthier option, make your own. It's easy to do so. Beat heavy cream until stiff points form, then add as much or as little powder sugar to sweeten to your taste, beating until well mixed and it is a thick and creamy topping. Gently fold the whipped cream into the berries and serve in pretty dishes for a delicious and simple treat.
Desserts are always a crowd-pleaser. It's great to have a few go-to recipes for those moments that deserve a treat. They do not have to be time-consuming or difficult to make. These desserts are simple, easy to make and only require a few common ingredients. Next time a craving comes your way, satisfy it with a delicious dessert treat!
https://geniuscook.com/wp-content/uploads/2018/08/sorbet-food-dessert-berries-sweet-sugar-eat-80.jpg
466
700
Elena and Alfredo
https://geniuscook.com/wp-content/uploads/2014/02/gc-logo2.png
Elena and Alfredo
2018-08-13 16:00:59
2018-08-13 16:00:59
5 Simple Desserts That Will Satisfy Your Cravings