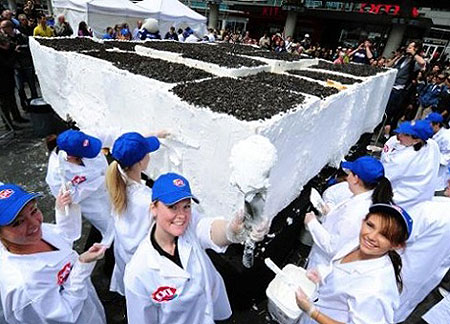 The Greatest Ice Cream Cake in the World
The ice cream cake created by the Canadian company Dairy Queen has been officially recognized by the Guinness Book of Records as the biggest cake in the world.
It was made for the company's 30th anniversary by dozens of confectioners in Yonge-Dundas Square in Toronto. It came out weighing almost 9 tons.
After the record had been registered the famous cake was declared free treat for anyone wanting to have a bite.