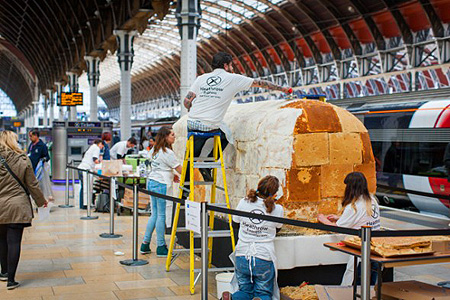 If you happen to be at Paddington station, Great Britain, and see there a sweet-smelling train, don't be in a hurry to get on board! It may be a cake made out to look like a train – life-size!
So looks the cake created by pastry chefs against the 15th anniversary of Heathrow Express.
This wonderful creation was made in almost 30 hours by 15 of the best pastry wizards and artists.
The cake train had been at Paddington until the end of June 24 when it was eaten up. Only photographs remained.