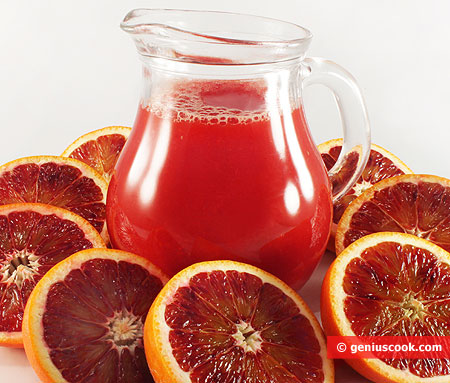 Red Oranges Prolong Our Lives and Help Lose Weight
This is not a catchphrase but the results of a research conducted by European Institute of Oncology, Milan. Red oranges are rich in vitamin C and other antioxidants which deactivate free radicals effectively, strengthen the immunity and help burn more fat than common orange oranges.
Now this winter fruit is widely considered to be a major component for a balanced diet rich in healthy substances for our body. Red oranges differ from other kinds not only in their color and taste, they also contain a higher concentration of antioxidants like vitamin C, flavonoids and hydroxy-cinnamic acids conjoined in a unique combination that slow down the processes of ageing.
A recent research conducted in Milan also showed that crimson orange juice lowers the weight considerably and inhibits fat accumulation in the tissues. It happens due to anthocyans, dark blue and dark red pigments which are known for their high antioxidant effect. They are known to bring down accumulation of triglycerides and fats. Lead researcher Lucilla Titta reported it at the conference in Rome. Anthocyans which are contained in red oranges modulate triglycerides transforming them straight into energy.
So, how many oranges should you eat to maintain normal weight and the feeling of well-being? Dieticians recommend 4 whole oranges a day or their equivalent in juice to keep your body in an excellent form, without forgetting about physical activity.
https://geniuscook.com/wp-content/uploads/2010/04/Red-Oranges-and-Juice.jpg
383
450
Elena and Alfredo
https://geniuscook.com/wp-content/uploads/2014/02/gc-logo2.png
Elena and Alfredo
2010-04-07 04:58:52
2011-06-18 18:28:46
Red Oranges Prolong Our Lives and Help Lose Weight