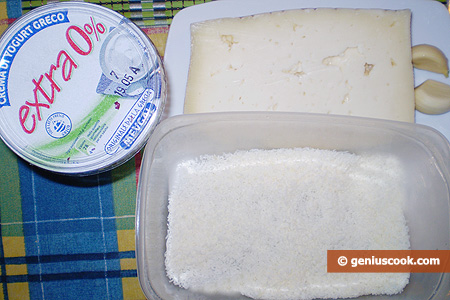 Cheese balls are a very tasty, nutritious dish. It is a perfect appetizer – looks nice and original. Besides, cheese is good for health, because it is the source of calcium and protein.
This dish is eaten with pleasure both adults and children. It is possible to prepare for the holiday table. Preparing to it very easily and quickly.
Ingredients for Cheese Balls in Toasted Sesame Seeds
Any semi-hard cheese – Dutch, Emmental, Gouda: 300 gr.
Parmesan cheese: 50 gr.
Garlic: 2 cloves.
Greek Yogurt: 2-3 tbsp.
Sesame seeds: about half a cup or more.
Recipe for Cheese Balls in Toasted Sesame Seeds
Grate the cheese, add chopped garlic, yoghurt, and mix. Get soft, elastic mass.
Form a ball, medium size.
Fry Sesame seeds in a dry pan.
Roll the balls in the toasted sesame seeds.
Serve pre-chill in the refrigerator for about an hour.
You can decorate with any greens – fresh mint, dill or parsley.