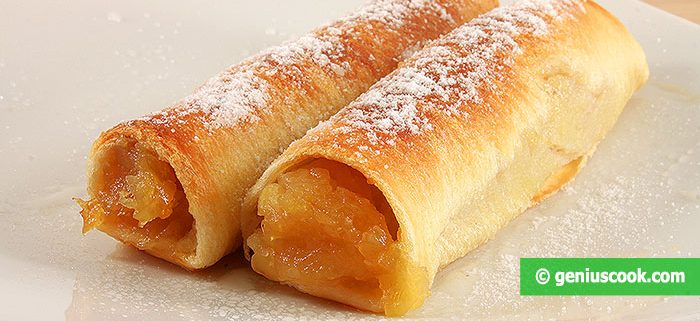 Apple Rolls. Very Tasty and Fast!
These apple rolls are made of toast bread and apples. Cooking this pastry is very easy.
Ingredients For making 7 rolls
4-5 apples, peeled and cut in small pieces
7 toast bread slices
2-3 tbsp sugar
Instructions for Apple Rolls
Place apple pieces in a saucepan. Cook over low-heat for about 10 minutes, until apples start to soften
Make rolls. Grease with olive oil.
Bake at 356F 20 min.
You should try it!