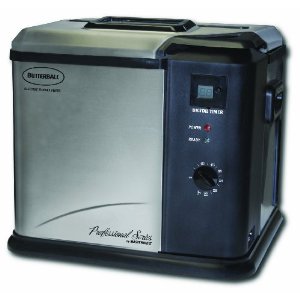 A Juicy Turkey for Thanksgiving
Thanksgiving in the United States is the day when you roast a turkey and have your friends coming over. Here is a gadget that will save you hovering around the turkey for hours pouring it with fat. Now you need much less time and effort to get a juicy crispy bird.
It will take about an hour to roast a 5 kg bird in the new deep-frying machine. It has an automatic temperature control, a lid with a window, and an inbuilt timer. You will need three times less oil than in a common deep-frying machine.
You can use it to roast chickens, fish, donuts, and potato too. You can find it on the amazon.com, price $ 109.