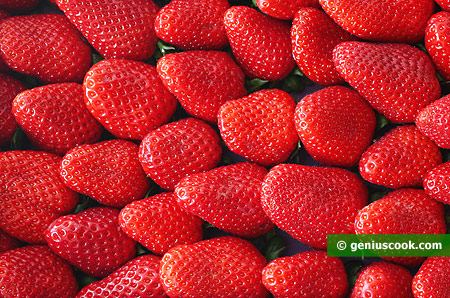 The Sun, the Skin and Strawberry
Sun-screening creams protect our skin from radiation. Scientists are looking for ways to make sun-screening recipes more salubrious, especially by concocting them from natural ingredients.
Spanish and Italian scientists headed by Maurizio Battino of Universita Politecnica delle Marche in Italy discovered that strawberry provides an excellent protection from burns and ultraviolet radiation.
They exposed skin cells to ultraviolet light equal to an hour and half spent in midday summer sunshine covering them with strawberry extract of various concentrations; the most effective concentration proved to be that of 0.5 mg/ml.
This dose increased the tolerance of the skin and reduced the DNA damage considerably. The scientists concluded that strawberry makes an efficient protection from cancer, inflammation and degeneration of the skin owing to the anthocyanins and their antioxidant properties.
There still remains a question of anthocyanins' absorption and activity in different skin layers – whether it will be enough just to add these compounds to a cream or they should be taken internally as well.