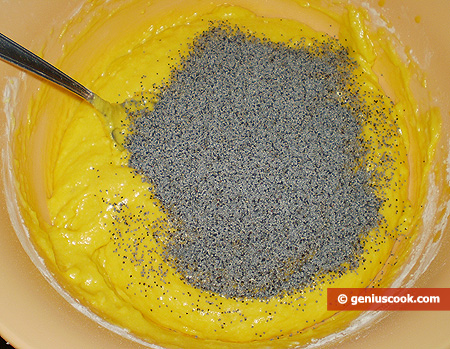 The Recipe for Lemon and Poppy Cake
Try and make this simple cake – you will get a beautiful soft cake with a rich taste and a wonderful lemon flavor. You can't imagine how delicious it is!
Ingredients for Lemon and Poppy Cake
Flour: 250 gr.
Eggs: 3
Sugar: 150 gr.
Greek yogurt or sour cream: 150 gr.
Lemon juice: 50 ml.
Butter 80 gr.
Zest from 2 lemons.
Poppy seeds: 2 tbsp
Soda: 0.5 tsp
Baking powder 1 tsp
Pinch of salt.
Limoncello Liqueur: 3-4 tbsp
Recipe for Lemon and Poppy Cake
Heat the oven to 355 degrees.
Whip up butter, sugar, eggs, yoghurt, lemon juice and lemon peel together.
Take another dish and sift flour and soda, baking powder, salt.
Mix together the dry and moist ingredients, don't overdo it, just make sure they are well blended. Mix the dough with poppy.
Put the dough in a form that has been oiled and sprinkled with dry bread crumbs.
Bake for 45-50 minutes or so long as a toothpick inserted in the center will come out clean.
Let the cake cool down in the oven for about 15-20 minutes, then take it out of the form and drizzle with liqueur.
Mix powder with lemon juice and pour this icing over the cake.
Let the icing thicken.
Garnish with lemon slices and mint before serving.