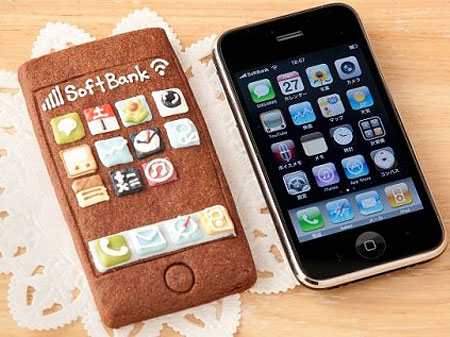 An iPhone That Can Be Eaten
Are you an admirer of Apple iPhones? Such a great admirer that you would gladly gobble one up? You're welcome to! The Japanese have produced delicious cookies with the look of the popular smartphone. Handmade iPhone Cookies with chocolate and colorful eatable buttons are a veritable masterpiece of bakery.
The first production of this culinary delight took place in Tokushima Prefecture back in 2008 as a special birthday gift for the husband of a customer. The cookie won national recognition after its picture had appeared in Twitter micro blogs.
These handmade cookies are worth $33 and can be pre-ordered only in Japan. You will have to wait for about 2 months until one such cookie will be completely ready.