9 Better Ways to Eat a Candy Bar
There is nothing quite like peeling back a wrapper and sinking one's teeth into the indulgent and scrumptious flesh of a candy bar. Still, no matter if you're snacking on a "fun" size or feeling royal with a "king" size, a candy bar never lasts as long as you hope it will. Instead of feeling increasingly dissatisfied with the empty wrapper, consider trying any of these excellent recipes to extend — and improve — your candy bar experience.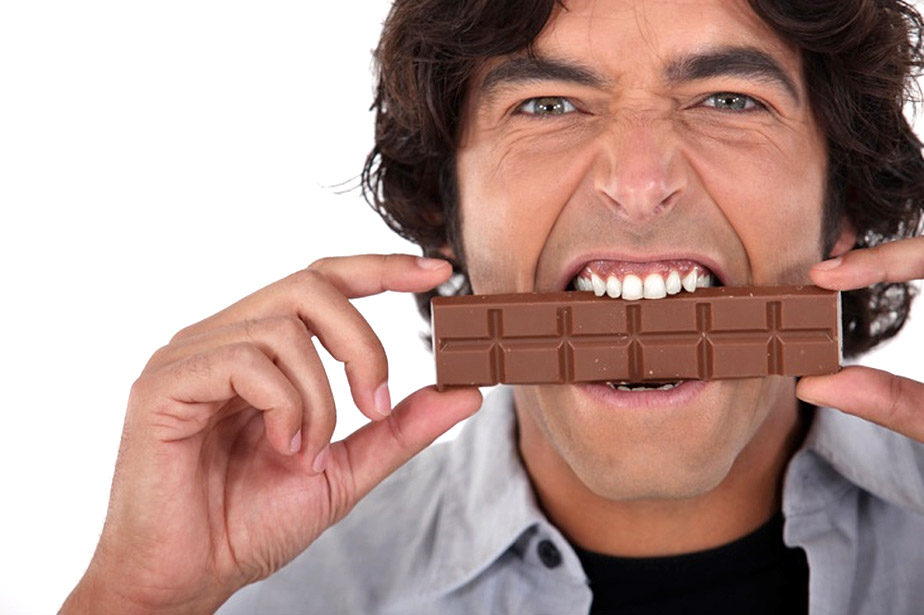 1. Cupcakes
Cupcakes are currently the shining stars of the dessert world, as bakeries around the world race to put out new and exciting flavors of these individual treats. While rosewater and lavender cupcakes may be unique, sometimes the best cupcakes are made of the familiar flavors of your favorite candy bar. Stuff your batter with chunks of Snickers or Reese's or else sprinkle candy bits above the frosting on top. If you aren't sure where to start, visit Hershey's Chocolate World in Las Vegas for some inspiration, where the in-house bakery counter rolls out unique creations every day.
2. Cookies
Believe it or not, there are more ways to make cookies than there are candy bars. Cookies can be soft or stiff, soft or chewy, crunchy or crumbly; they can come in myriad shapes and sizes, and they can be stuffed deliciously with almost anything edible. That's what makes cookies such excellent fodder for candy bar creations. Just as with cupcakes, you can stick fun size bars into batter for a gooey center or mix in bits for a more uniform taste. You can even combine candy bars with healthy ingredients if you're feeling guilty about your indulgence.
3. Bar Cookies
Bar cookies have "cookie" in the name, but they are certainly in the class of their own when it comes to desserts. These gooey, crunchy, sweet treats provide various layers of delightful taste and texture — just like the best candy bars. Multiple candy bars can form different layers in your bar cookies, or you can devote a dish to the flavors of your favorite treat.
4. Crispy Treats
Light and sweet, marshmallow crispy treats are simple and iconic, but you can jazz up their boring flavor with bits of your favorite candy bars. Simply add crumbled candy bar into the mix while you're folding the marshmallow and puffed rice together, and you have the perfect treat — no additional recipe needed.
5. Milkshakes
Believe it or not, you don't need a fancy mix to create a luscious and filling milkshake at home, and you don't have to rely on your local drive-in or burger shop for uncommon flavors, either. You can make a thick and tasty milkshake as complex as your favorite candy bar simply by mixing it up with your ice cream and milk in the blender.
6. Fudge
There are many different ways to incorporate candy bars into fudge. The absolute easiest method is to craft your favorite fudge as usual and crumble one or various candy bars on top for flare and added taste. You can also add crumbled candy bars as you mix the ingredients on the stove, spreading your favorite flavors throughout the fudge. However, be aware that your candy bar will likely melt in the high temperature, so you should choose a candy bar with different flavors from chocolate, like Butterfinger or Reese's.
7. Popcorn
If you want to wow your regular audience with a sweet and salty treat, combine moviegoers' favorite treats — popcorn and candy bars — into one fantastic snack. The recipe is as easy as regular caramel corn with extra add-ins. Because homemade caramel can be dangerous to work with, you may be tempted to buy store-bought syrup; be warned that this will never harden properly and will be a messy — albeit delicious — substitution.
8. Sweet Breads
Sweet breads are simple and gratifying treats that make beautiful gifts any time of year. You can make your baked goods even more personal by customizing them with everyone's favorite candy bars. Most banana bread recipes are flexible enough to allow any type of add-ins, from nuts to chocolates, so sneaking in a Twix or a Mounds bar should be fine.
9. Salads
Salad isn't exactly everyone's favorite side dish, but you can turn the tables on this tired meal by incorporating your favorite candies. Truthfully, candy bar salads are quite far from a healthy choice, but they do make the term "salad" more approachable for the green food–haters in your life. Start out offering this Snickers salad, and in a month you may be able to swap the candy bars for real vegetables.