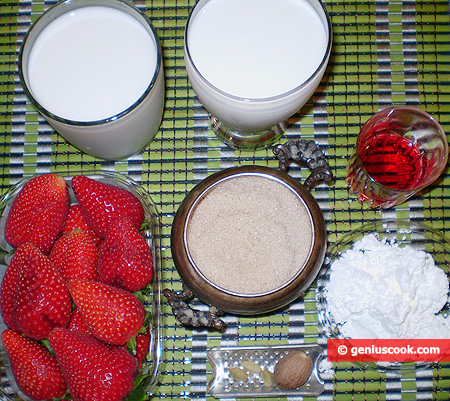 The Malabi Cream Mousse with Strawberry Recipe
Malabi is a traditional Mediterranean dessert. It is commonly associated with the Jewish or Lebanese cuisines. There are similar desserts in the Italian cuisine known as puddings. Anyway, it is something like tender butter cream or a mousse with spices that is served to different sauces and fruits. You can add any spices that you like. Good reveals itself saffron, cinnamon, vanilla, lemon or orange zest.
Ingredients for Malabi Cream Mousse
Cream: 250 ml.
Milk 250 ml.
Cane sugar: 80 g.
Cornstarch 1 tbsp with a slide.
Cardamom: 2-3 pod.
Half of nutmeg.
A few drops of oil of orange flowers.
Rose water: 1 tbsp.
Strawberry syrup, strawberry and mint.
Recipe for Malabi Cream Mousse
Mix sugar, cardamon and milk in a pan. Bring to boil.
Add cream mixed with starch and rose water.
Put it on medium heat for 3 minutes, stirring incessantly. When the mixture gets thick, take it off the heat.
Pour the mousse while warm into glasses and place them in the fridge.