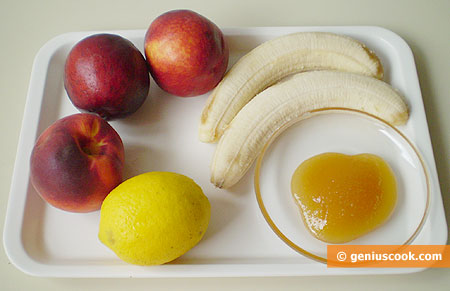 Even those who are on a diet can enjoy this dessert. Sorbet is frozen fruit puree or juice. You can make it frozen stiff or semi-soft according to your taste. When you make sorbet it's vital to retain the harmony of the taste and flavor of fresh fruits, so it's not a good idea to use strong extra spicing.
Ingredients for Banana- Peach Sorbet
2 bananas
3 peaches
1 lemon
1 tablespoonful honey
Recipe for the Banana and Peach Sorbet
Put bananas and peaches in a blender and make puree.
Add juice squeezed out of a lemon and a tablespoon of honey. Whip the mixture up.
Put the mixture away into the refrigerator for 3-4 hours.